Benefits of ODI Cloud Integration Pack
---
No Subscription, No restriction on Data Volume and Users - ODI Cloud Integration Pack is licensed and follows complementary pricing, tightly coupled with core ODI Server licenses
Huge Savings - Leverage existing infrastructure, software licenses and skills
Reduced Time to Rollout - Bristlecone's implementation teams have rolled out integrations for cloud applications in less than two weeks.
Lower Total Cost of Ownership - Analyst level skills are enough to maintain integrations created using Bristlecone's cloud adapters
Reliable and Scalable - The cloud adapters by Bristlecone extend the functionality of the reliable ODI platform. You also enjoy a lifetime of free updates with a small AMC.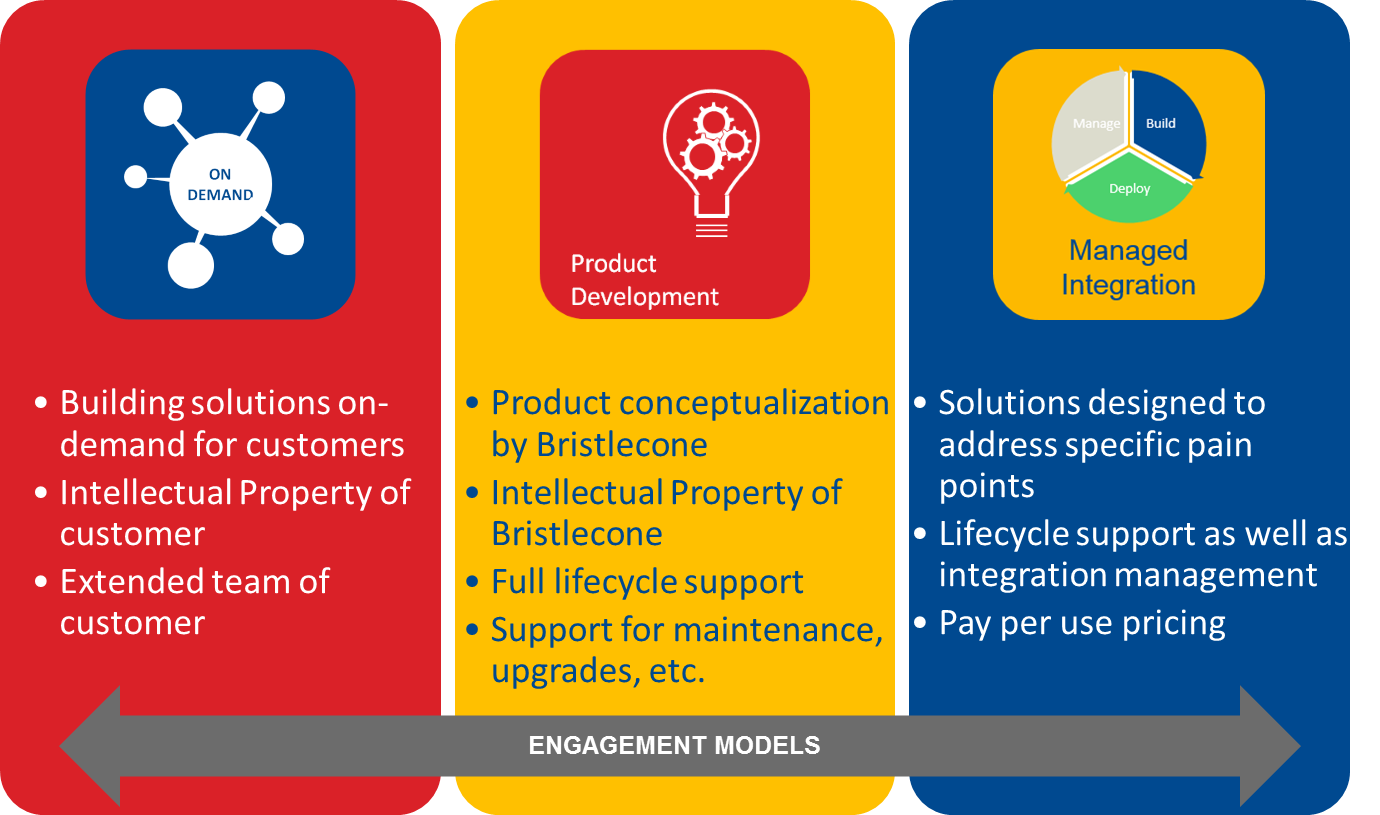 Bristlecone's Engagement Models
Bristlecone is committed to its clients' success and offers different engagement models to help customers meet their business commitments and cross technical hurdles in this nascent Cloud Application Integration space. Bristlecone has helped multiple customers realize quick value and shorten turnaround times for their large Data Integration and Management projects involving complex technologies in heterogeneous IT landscape. To schedule a demo and learn more about how Bristlecone can help you create a truly connected enterprise, contact us at sales@bcone.com