Features of ODI Cloud Integration Pack
---
Bristlecone offers easy to use, standards based, and extensible cloud adapters for ODI that reduce development costs and improve productivity for all data integration requirements, such as Data Harmonization, Synchronization, Analytics, Data Warehousing, and Business Intelligence.

The adoption of multiple SaaS applications is gaining momentum across enterprises of all sizes and scale. Hence, there is a pertinent need to integrate these cloud applications with the existing application landscape and do away with data silos. The ODI integration pack has adapters that connect a variety of cloud applications ranging from CRM, ITSM, HCM, Data Warehousing, etc. The ODI Cloud Integration Pack provide adapters for leading SaaS applications in different business areas namely, Salesforce.com, ServiceNow, Successfactors, Concur, SugarCRM and Amazon Redshift, with many more to follow.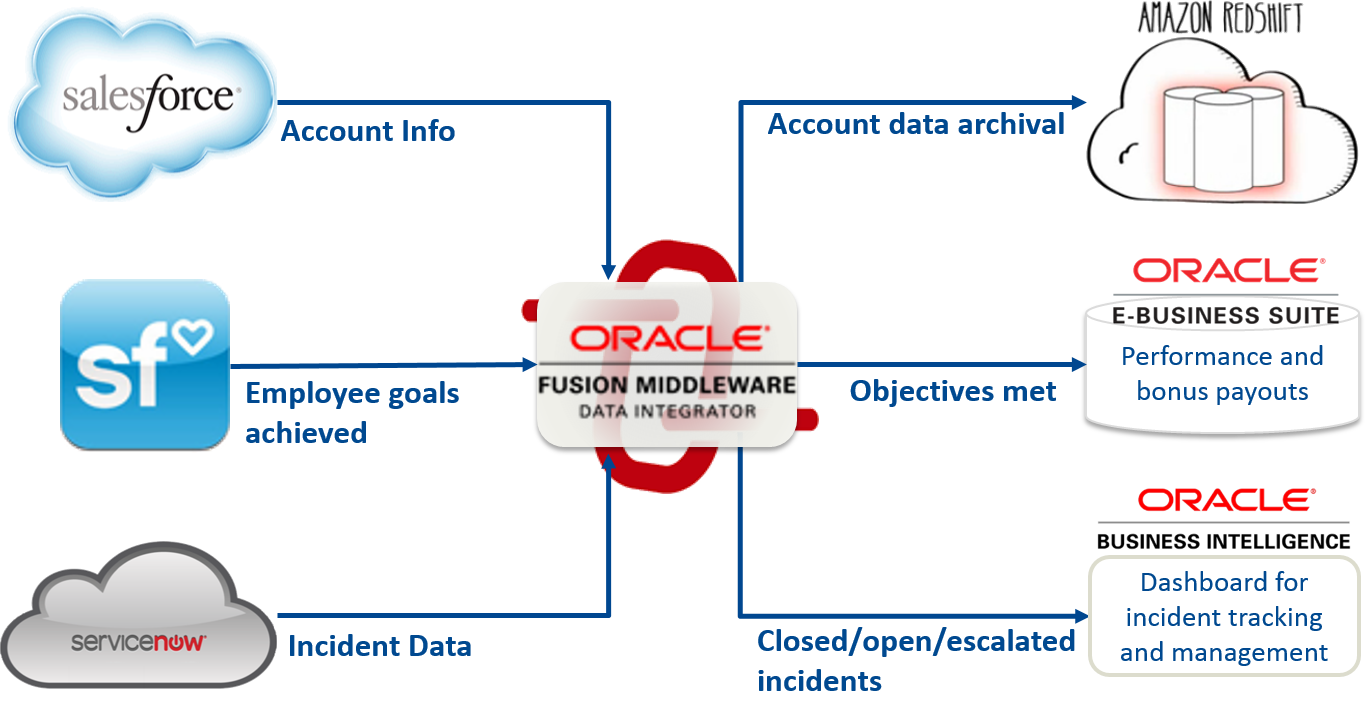 Some Integration Use Cases enabled by ODI Cloud Integration Pack
The ODI Cloud Integration Pack enables a variety of use cases ranging from data integration, data governance, data harmonization and analytics in commonly found heterogeneous application landscapes. Some of the typical use-cases which are quite trivial for visualization sake are
Creation of Enterprise Data Warehouse (EDWH) on Amazon Redshift
Data archival from Cloud Applications in Amazon Redshift or on premise Oracle Data Warehouse
Performance and bonus payouts data synchronization backend financial system like Oracle E-Business Suite at the end of appraisal cycle in Successfactors
Plugging-in data from ServiceNow for incident tracking in Enterprise BI tools like OBIEE
Automated reimbursement from financial systems after due approvals, for travel-related and other expenses logged in Concur
ODI Cloud integration pack from Bristlecone enables many such integrations easily and in a short time.